WAIT.  A "Karate Kid" MULTIVERSE with Jackie Chan??
YUP.  That's the plan, according to reports.
Last year, Sony Pictures announced that a new film that sought to revive the original saga was in development, and could feature the return of Ralph Macchio, who recently helped revive the franchise with Cobra Kai. But it seems that the project will be much more ambitious than fans imagined. DiscussingFilm reports that Chan is currently in conversations with the studio to be part of the new movie to play Mr. Han once again, which will somehow end up uniting both legacies.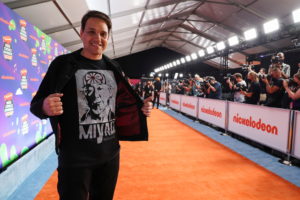 ????
OK.  I don't understand.  But I'm down.  Get the rest of the scoop here: